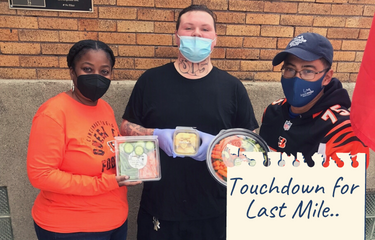 A 'Touchdown' Food Rescue Partnership
Cincinnati's and Los Angeles' (the two cities competing in Super Bowl LVI) food rescue organizations share a fantastic food partner that helps them feed their respective communities.
Food Insecurity at Home
Years ago, peanut butter and jelly was my go-to school lunch. Some days my mom would pack Filipino treats like lumpia as an added surprise. I looked forward to opening my lunchbox and seeing the tasty treat and the soft bread oozing with the nostalgic filling. However, other kids weren't so lucky. They did not get to look forward to their next meal because they didn't know where it was coming from.
Today, 80,000 children in Cincinnati are food insecure. So how can we help provide access to healthy and nutritious food for these students to excel? Through food rescue. That's why I am so happy that Last Mile Food Rescue partners with Kroger and so many schools in our region.
A Partnered Solution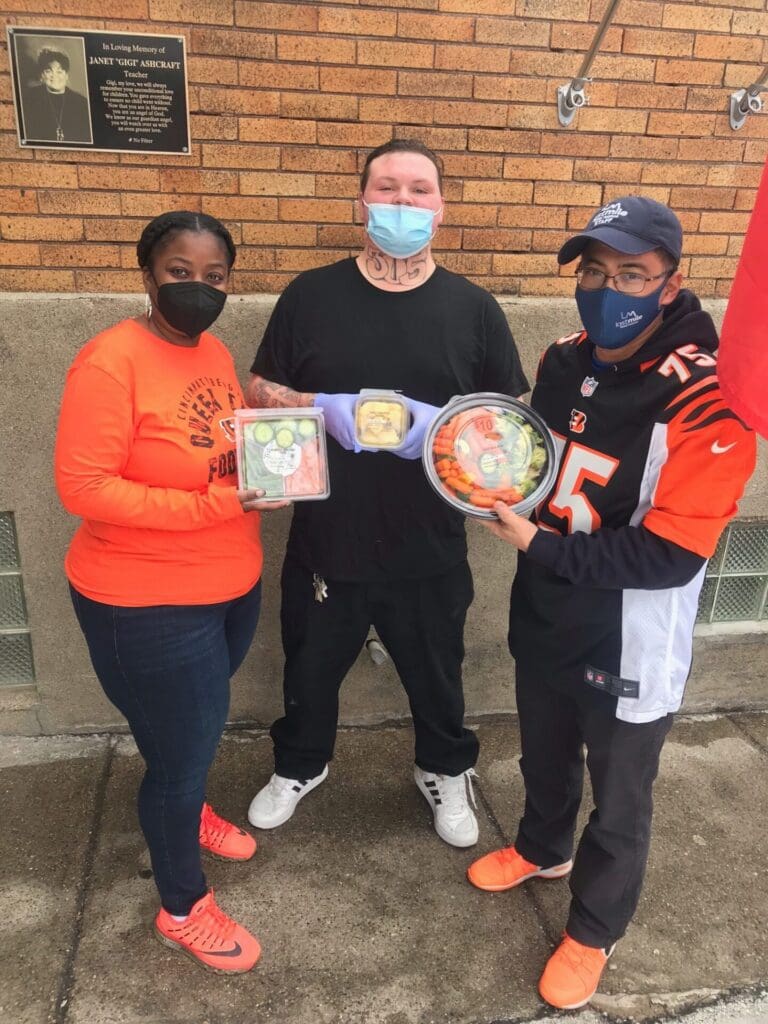 Earlier this morning, my neighbor, Dave Hapner, and I, rescued nutritious food from Kroger and delivered it to Cincinnati Technology Academy (CTA) – a K-12 school serving 230 students…64% of whom are minorities like me. Kroger is a great partner of Last Mile, and we are proud to report that our Food Rescue Heroes delivered over 500,000 pounds of their fresh food in 2021.
This food feeds young minds while they do homework after school or meet with a tutor. Marcy Kirchgessner from CTA shared that they typically have 35 students per day receiving food. During the summer, that total doubles to 70, and is often times the main meal a student receives that day. Students get fresh fruits and vegetables, and other nutritious food with every Kroger rescue. This is just one example of how Last Mile Food Rescue is working to end hunger across the Cincinnati region.
Go Team!!!
As we prepare for the big game this Sunday with all eyes on Cincinnati and Los Angeles, I'm glad to know that our sister organization in Los Angeles, LA Food Finders, rescues fresh and nutritious food from Ralphs – a grocery store part of Kroger's family of brands – to help feed their city! Thank you Kroger for all you do to help us go the Last Mile to feed our community. #WhoDey!
Author: Tom Fernandez, Board Chair and Co-Founder for Last Mile Food Rescue, February 11, 2022
Photos courtesy of Tom Fernandez